Bolte LA, Vich Vila A, Imhann F Long-term dietary patterns are associated with pro-inflammatory and anti-inflammatory features of the gut microbiome.
Gut.
2021; 70:(7)1287-1298
https://doi.org/10.1136/gutjnl-2020-322670
Bull MJ, Plummer NT. Part 1: The human gut microbiome in health and disease.
Integr Med (Encinitas).
2014; 13:(6)17-22
Clapp M, Aurora N, Herrera L, Bhatia M, Wilen E, Wakefield S. Gut microbiota's effect on mental health: The gut-brain axis.
Clin Pract.
2017; 7:(4)
https://doi.org/10.4081%2Fcp.2017.987
Zhang F, Aschenbrenner D, Yoo JY, Zuo T. The gut mycobiome in health, disease, and clinical applications in association with the gut bacterial microbiome assembly.
Lancet Microbe.
2022; 3:(12)e969-e983
https://doi.org/10.1016/s2666-5247(22)00203-8
The gut microbiome: the origin of disease?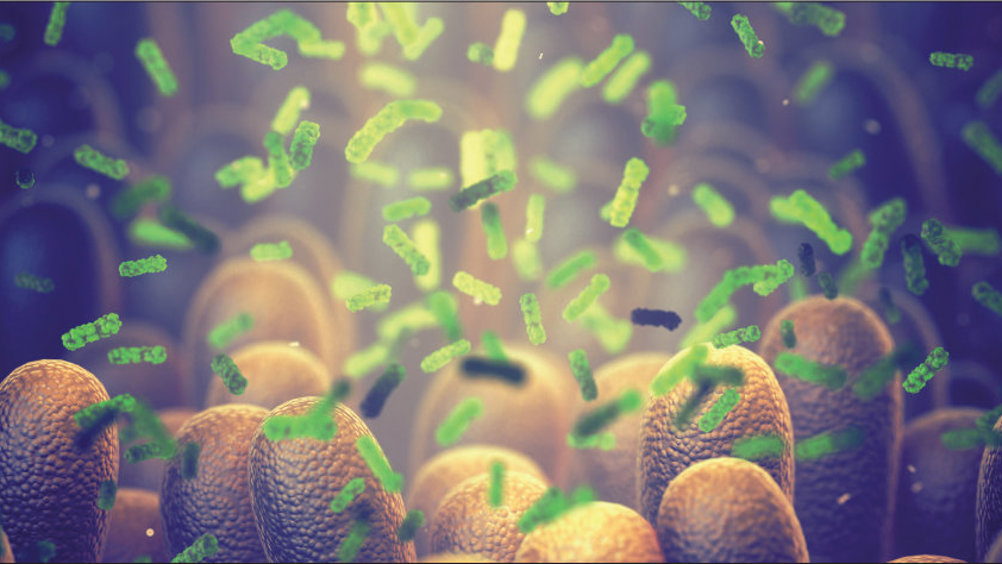 Abstract
The gut microbiome in humans is considered a 'virtual organ'. They play an important part in pathophysiological and physiological processes, and regulate host homeostasis. Changes to their delicate composition can have a damaging effect on their hosts. In this article, Sarah Jane Palmer details how these microorganisms impact the human body and how they can be well-regulated.
The microbiome is the collective genome of the microorganisms within a particular environment and the microbiota refers to this type of collection of microorganisms. However, in humans, there are trillions of such microorganisms living within the microbiome of the gastrointestinal tract, which is so significant that it is thought of as a 'virtual organ' within the body (Bull and Plummer, 2014).
The intestinal fungi regulate host homeostasis and play a key part in pathophysiological and physiological processes (Zhang et al, 2022). Within those trillions of microorganisms, there are bacteria, viruses, fungi and protozoa. The microbiome encodes more than three million genes, which produce many metabolites that act to replace the function of the host. This is why the microbiome itself has a direct link to affecting and influencing the host's fitness, phenotype and health (Bull and Plummer, 2014). Therefore, the microbiome has a direct influence on the development of diseases and cancers, and various other illnesses in a human being.
Register now to continue reading
Thank you for visiting Community Nursing and reading some of our peer-reviewed resources for district and community nurses. To read more, please register today. You'll enjoy the following great benefits:
What's included
Limited access to clinical or professional articles

New content and clinical newsletter updates each month