A qualitative exploration of the thoughts, feelings, experiences and expectations of student district nurses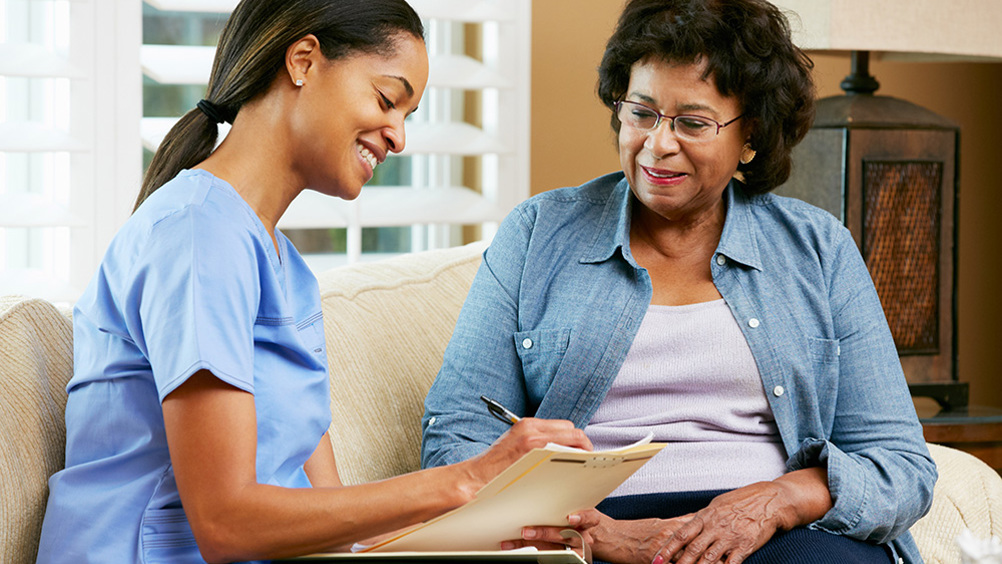 Abstract
A District Nurse (DN) is a registered nurse who has undertaken a Nursing and Midwifery Council approved programme. Over the years, there has been a dramatic decrease in the number of qualified DNs. However, this is slowly changing, with the number of nurses enrolled on to a Specialist Practitioner Qualification in District Nursing (SPQDN) programme now increasing. There is a strategic drive, as outlined in the NHS Long Term Plan, which strives to bring care into people's homes, as opposed to the acute setting. However, to do this, a highly skilled and competent workforce is needed. In order to explore the experiences and expectations of student DNs, a qualitative study was undertaken. A cohort of SPQDN students (programme commencing September 2019) located in the North West of England, were interviewed. A face-to-face focus group (n=9) was held within the first week of the start of the programme. An online focus group (n=7) and a single online interview (n=1) took place at the end of the programme (July 2020). Key themes were identified within the two data collection points. These included 'feelings', 'career aspirations', 'the role and title of District Nurse' and 'future practice'. Findings showed that initially, students were anxious, apprehensive and excited with regards to starting the SPQDN. However, at the end of the programme, the students noted that they had grown in confidence as a clinical practitioner and as a leader.
The role of the district nurse (DN) is complex and multifaceted (Queens Nursing Institute (QNI), 2015). They specialise in providing nursing care in a range of community-based settings, managing unpredictable situations using strong leadership skills, coordinating and working collaboratively with a wide array of healthcare professionals and supporting and teaching patients, colleagues, carers and families (QNI, 2015).
A DN is a registered nurse who has undertaken a Nursing and Midwifery Council (NMC) approved programme to achieve an additional specialist practice qualification in district nursing (SPQDN). They are expected to demonstrate higher levels of judgement and decision-making in clinical practice (NMC, 2019).
The previous standards were published in 2001 (NMC, 2001). Therefore, in 2020, the NMC announced that the standards of proficiency for the specialist practitioner qualification (SPQ) in community nursing were to be updated to reflect current nursing practice and complex patient needs (NMC, 2019; 2020a; 2020b). By reviewing these standards, it was envisaged that it will produce knowledgeable and skilled district nurses who deliver high quality care and can lead and manage teams. To offset the changes in the complexity of the patient population in the community and the age of the previous standards, the QNI produced voluntary standards in 2015, which Higher Education Institutions can follow (QNI, 2015). The new standards of proficiency for community nursing specialist practice qualifications (NMC, 2022) were published on 7 July, 2022. This includes seven platforms that will underpin the curriculum for the SPQDN. These incorporate being an accountable and autonomous practitioner, promoting health and wellbeing, preventing ill health, assessment and care planning, providing and evaluating evidence-based care, leading and supporting teams, leading improvements in the safety and quality of care and co-ordinating care and showing an awareness of the wider determinants of health (NMC, 2022).
Register now to continue reading
Thank you for visiting Community Nursing and reading some of our peer-reviewed resources for district and community nurses. To read more, please register today. You'll enjoy the following great benefits:
What's included
Limited access to clinical or professional articles

New content and clinical newsletter updates each month