Appetite for the district nursing programme in September 2022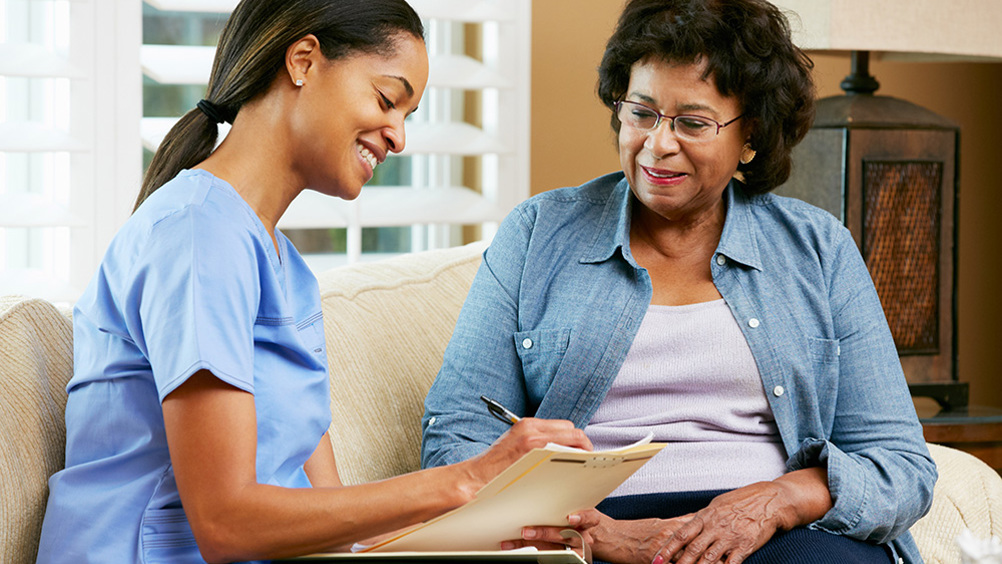 It is recognised that career progression is an important factor for registered nurses (RNs) working in the community and that there is a need to retain highly competent staff (NHS England, 2021). There is concern among those RNs without a degree that they will be left behind, should the programme become a masters-only level of study, as employers will miss out on developing some very competent practitioners. With the NHS England Long Term Plan (2019) focusing on delivering more care in the community, there could potentially be a massive barrier to effectively implementing the plan on a national and local level.
It is once again that time of year when Universities and practice partners come together to recruit new intakes for the Specialist Community Public Health Nursing (SCPHN) and Specialist Practice Qualified (SPQ) programmes which start in September so as to get the NMC registered/recorded qualification. The shortage of district nurses is palpable in health care services, and there is an increasing need for training community specialist practitioners (Queen's Nursing Institute (QNI), 2021). I am the Programme Leader for the SPQ District Nursing programmes, and along with three local practice partners, we annually recruit for Health Education England (HEE) and Apprentice Levy funded programmes. We are very fortunate to have held this position for the last three years, and appreciate all the opportunities that come along with it. The practice partners, if sending employees on the Apprentice programme, must find additional funding for paying the Apprentices for those two years, whereas additional finances are given to the employers to help those who are currently being funded by the HEE programmes. The variation in funding approaches has not deterred them from offering both funding streams and supporting successful applicants to commence the most appropriate programme for their career development (Bliss et al, 2019).
Register now to continue reading
Thank you for visiting Community Nursing and reading some of our peer-reviewed resources for district and community nurses. To read more, please register today. You'll enjoy the following great benefits:
What's included
Limited access to clinical or professional articles

New content and clinical newsletter updates each month