The management of acute cellulitis in individuals with lymphoedema: a case study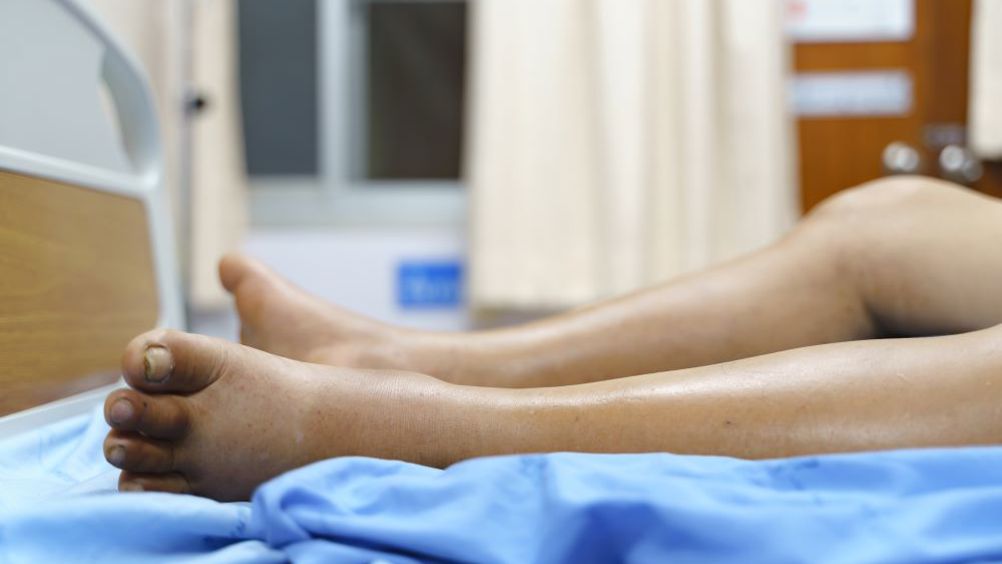 Cellulitis is an acute spreading inflammation of the skin and subcutaneous tissues, characterised by pain, warmth, swelling and erythema (British Lymphology Society (BLS), 2022).
In a study focusing on 1846 patients attending a specialist lymphoedema centre, 37.6% reported having experienced at least one episode of cellulitis, while 23.3% noted having had recurrent cellulitis (Vignes, 2022).
In individuals with lymphoedema, cellulitis can cause severe systemic upset, with high fever, rigors and even sepsis, while others may only experience mild symptoms, with minimal or no fever. The volume of oedema may increase and inflammatory markers (C-reactive protein (CRP), erythrocyte sedimentation rate (ESR)) may be raised.
A Cochrane review and subsequent partial update concluded that, in general, based on existing evidence, it was not possible to define the best treatment for cellulitis (Kilburn et al, 2010; Brindle et al, 2019). Furthermore, the appropriate treatment of cellulitis in lymphoedema may differ from cellulitis in other clinical situations. The BLS consensus document (2022) for the management of cellulitis in individuals with lymphoedema makes recommendations about the use of antibiotics and advises when admission to hospital is indicated. Prompt treatment is essential to reduce the risk of worsening symptoms and the development of life-threatening conditions, such as sepsis. Furthermore, this could potentially stop any further damage to the lymphatics of the affected part, which may be predispose to repeated attacks. The consensus document can be accessed at: https://www.thebls.com/documents-library/guidelines-on-the-management-of-cellulitis-in-lymphoedema
Register now to continue reading
Thank you for visiting Community Nursing and reading some of our peer-reviewed resources for district and community nurses. To read more, please register today. You'll enjoy the following great benefits:
What's included
Limited access to clinical or professional articles

New content and clinical newsletter updates each month