Mrs W is a 66-year-old woman with oedema, which affected her ability to walk. She also had an underactive thyroid. There were no wounds present. However, when oedema is present, there is the risk of it becoming chronic oedema, lymphoedema and for it to develop wounds. Therefore, treatment was essential before the oedema escalated.
Treating chronic oedema is difficult for various reasons and, often, the GP will recommend diuretics, even though it can be avoided with appropriate care. Diuretics can affect an individual's ability to socialise, as they may constantly be in need of toilet. Furthermore, the displacement of the fluid can be rapid following taking a diuretic tablet.
There is some difficulty in differentiating between lipodema (Figure 1) and lymphoedema (Figure 2). Lipodema tends to be foot sparing as in Figure 1. It is an unusual deposition of fat rather than fluid and is far more difficult to treat. A grossly oedematous limb is physically heavy to lift, affects mobility and well-being, and there is a high risk of infection.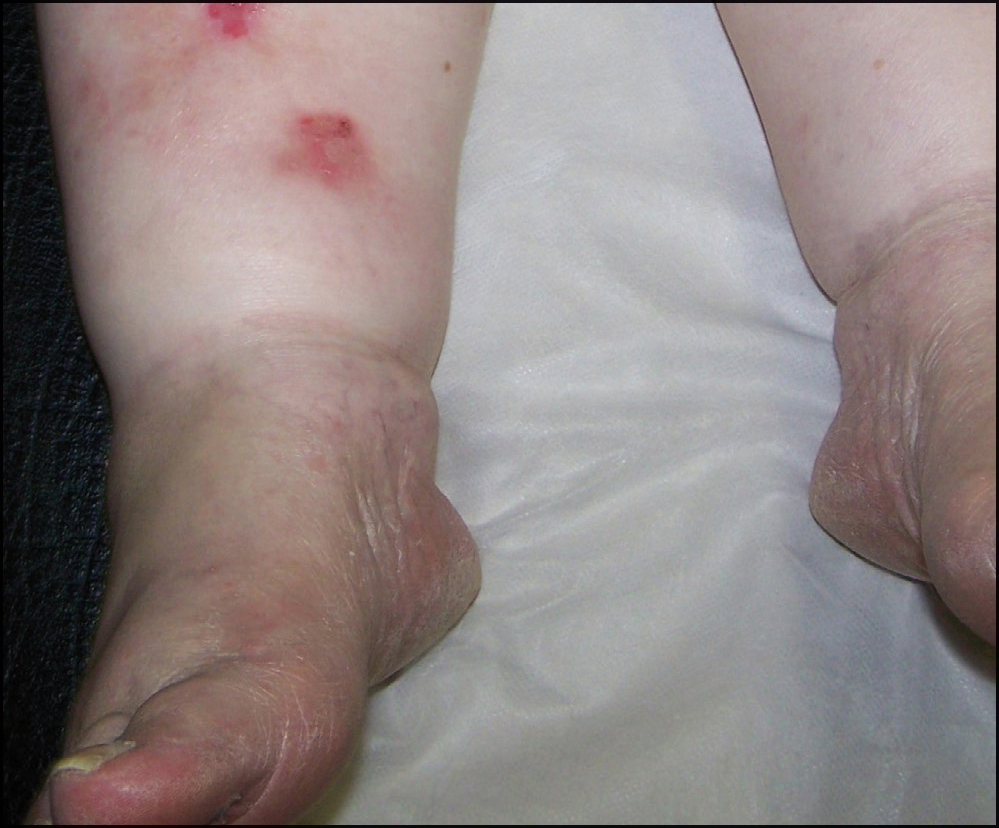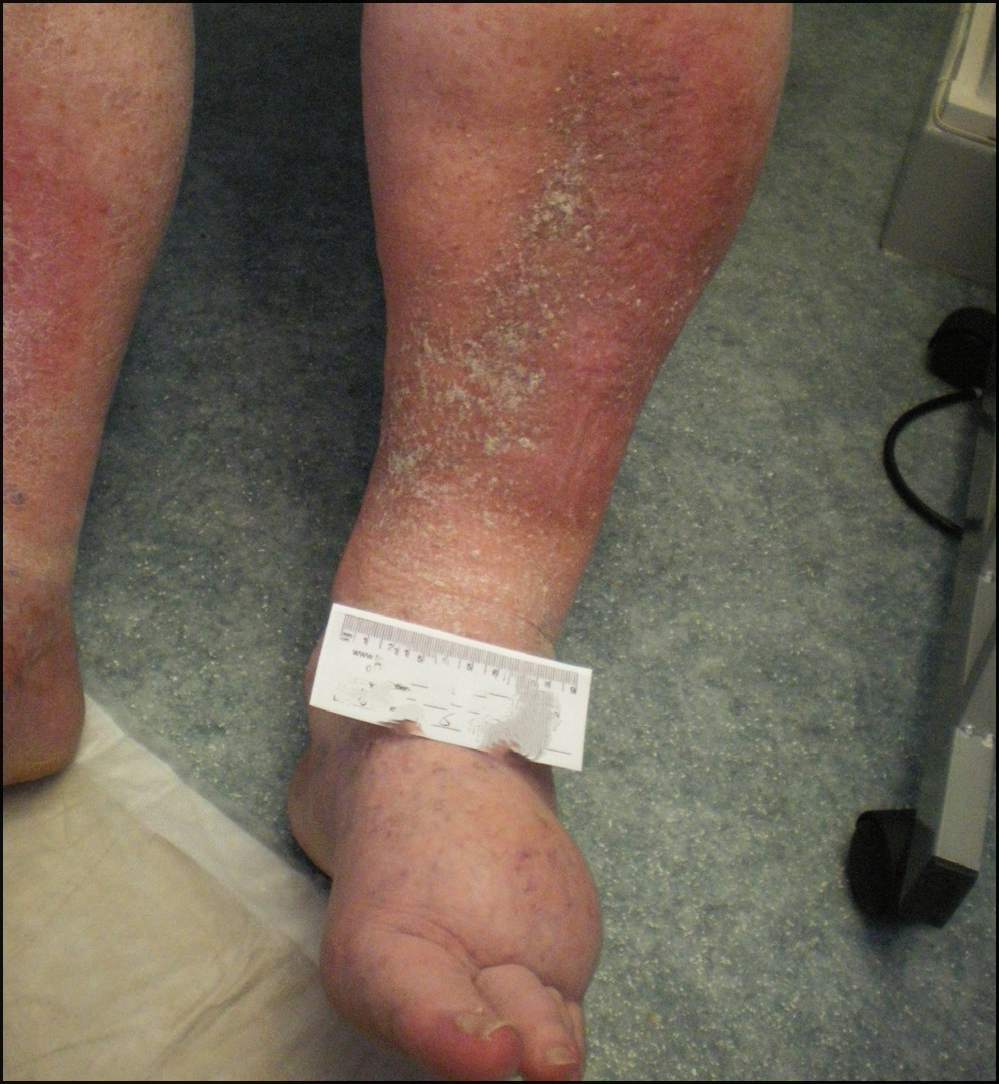 Chronic venous insufficiency that leads to oedema is due to venous hypertension in the lower extremities due to poor valvular function of the venous systems (Khilnani, 2014). If the oedema is known to be associated with venous disease, then the Gold Standard Treatment would always be compression therapy, which acts as an external system to replace the poor valvular function. This is essential.
To commence with compression there must first be a full assessment to ensure there is no arterial disease and that is the role of the Doppler assessment and other supporting assessments:
Compress the nail bed until it turns white and count seconds until refill occurs. This should be 2–3 seconds. Any longer than this and arterial disease may be suspected
Examine the leg for colour. Is it white or has a rubor (dusky deep pink/red) over the foot?
Is the leg hairless?
Lift the leg. Does it turn white? Then lower it. Does the blood return immediately or is there no reflushing?
Use the handheld Doppler ultrasound to listen to the artery sounds. Found on the dorsalis pedis pulse, anterior tibial pulse or posterior tibial pulse. A diseased artery will have one sound that is similar to a dog barking or a steam train. Normal artery has three sounds or even 2 sounds.
Doppler assessment can be through handheld ultrasound, which should only ever be undertaken by a trained clinician as it requires specialist knowledge and can take up to an hour. This is due to the need to rest the patient flat for some time.
The assessment can also be undertaken through a device such as a Dopplex Ability or a Mesi. These can be used by a trained assistant.
Assessment for venous disease should include the Doppler assessment to identify the ankle brachial pressure index (ABPI). The results of this will provide the index that either includes or discounts arterial disease. An ABPI value of 1 would be normal. Measurement of ABPI should be undertaken by an experienced operator using validated equipment.
Diuretics are commonly used to control oedema but there is an opportunity to reduce the dependent oedema (associated with venous insufficiency) with compression rather than with drugs. However, many practitioners fail to apply bandages in an effective, competent manner (Lawrence, 2014). Therefore, education that is received in the Leg Club is vital to good care and outcomes.
Case Study of Mrs W
Mrs W went to the GP with pain around the knees and swollen legs and was sent for an X-ray and other investigations, and was then advised that she required a Doppler assessment. Mrs W tried to arrange a Doppler at her local Medical Centre and found the surgery did not offer this service. She was given the number to the local Leg Club and was able to book a full assessment immediately.
Mrs W became a member of the Leg Club last year and really missed it while it was closed over Christmas. Since having her Doppler assessment with the Leg Club, which was within normal limits with ABPI at 0.8, and started using compression hosiery, her swelling has greatly reduced. The pain has gone and she is able to walk much farther.
She has 2 boys ages 43 and 38 and two nieces. One of her nieces gets married this year and she is so happy she is now more mobile and able to attend and enjoy her niece's wedding.
The Leg Club is an International service that is very successfully organised by highly educated nurses and healthcare assistants. The education is consistent and every clinician has the same information and access to developments in wound care. The outcomes associated with this service is an extraordinarily high healing rate of leg ulcers. The nurses work together in harmony to ensure the care for all Club Members is consistent and appropriate. This can be different in general practice when different nurses have different ideas, often based on outdated concepts.
Mrs W is one Club Member of many, and she has been grateful for the opportunity to be professionally assessed and to be able to associate with other Club Members. She commented that she is so impressed with all the staff/volunteers and says she loves the nurses and the care she receives. She now attends with her husband and she states that the minute they arrive, they are greeted by the volunteers who remember what drink they have, and that they both get a slice of home-baked cake and a sausage roll. She says:
'I love that I am part of a club, not just at a clinic appointment'.
This is what most Club Members would report: not just sitting in a surgery awaiting an appointment, but being with friends, enjoying the social life and benefits of a Leg Club.